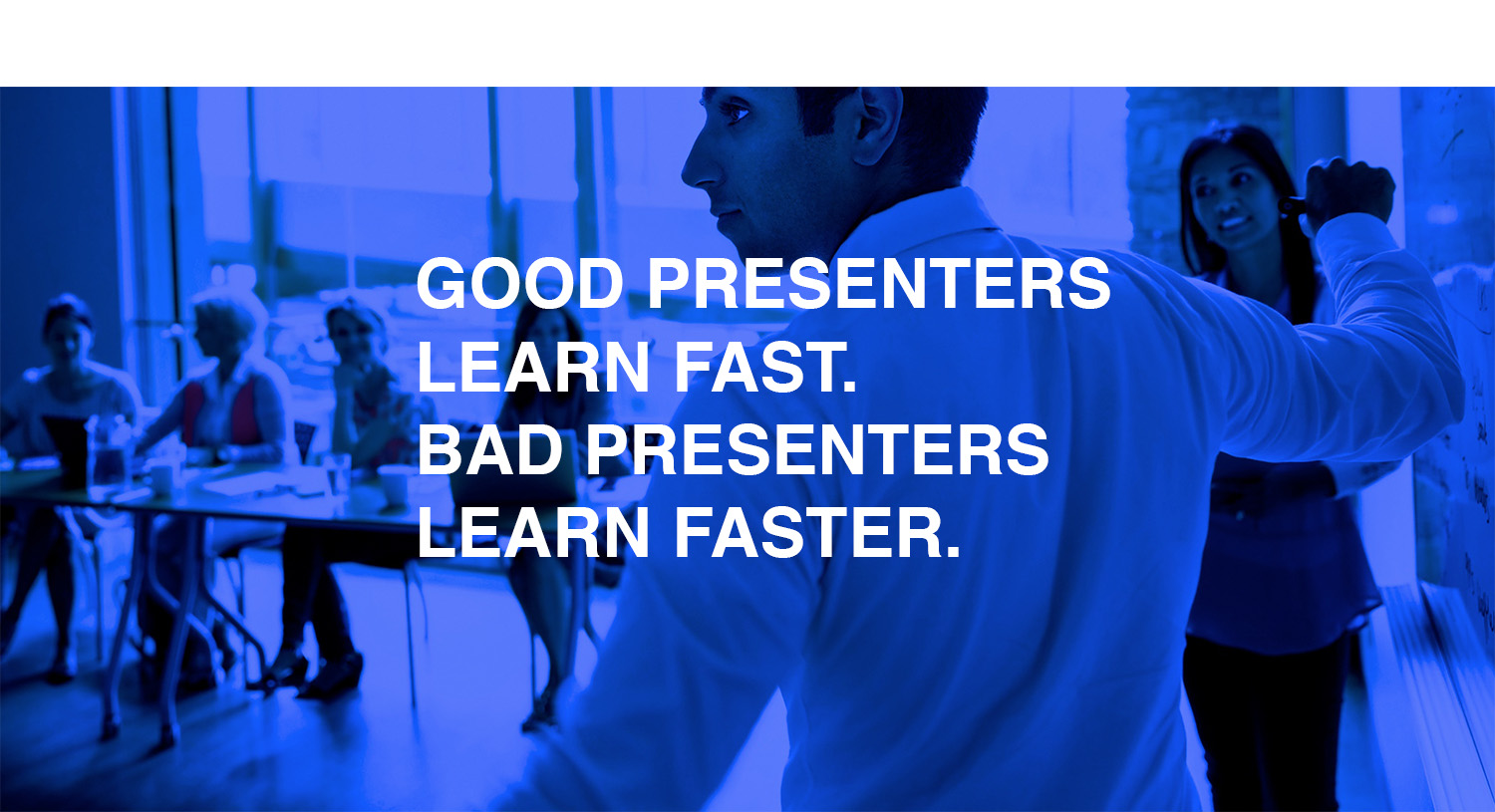 Last Hurdle is all about raising your game, no matter what level presenter you are right now. If you're struggling, you're probably missing the fundamentals. That's a quick fix. Going from good to great is as much about thinking like a client as it is a creative person. What I provide is an accelerated learning curve for every level.

TO SELL WORK YOU HAVE TO WORK AT SELLING
You can read a book or watch a video about presentation skills. Both have value. But until you apply that knowledge you'll only get marginally better. It would be like taking driving lessons without a car.
 
THE WORKSHOP: TEACHING CREATIVES TO SELL CREATIVELY
The Last Hurdle two-day workshop is challenging and fun. I come to your agency, we commandeer a conference room with a big TV and hang out a DO NOT DISTURB sign. Then we lock the door and work on everything. Like how to engage an audience, how to build trust, how to defend work against a barrage of tough (okay, sometimes dumb) questions. We talk about getting the most out of your personal presentation style and how to lay out an idea so that it's clear and concise. It's a hands-on, stand-and-deliver, come-out-better presentation-a-thon.

ONE-TO-ONE TRAINING
For more senior creatives, I offer one-to-one sessions. Creative director to creative director. It's like having a personal trainer who knows exactly what muscles to work on because he spent years playing the same sport. Whether you just want a presentation skills tune-up or help framing a big campaign or new business pitch, I can come to you, you can come to me (think Bed & Breakfast, charming town, Chesapeake Bay) or we can schedule a few Skype sessions.